The game room also referred to as a recreational room is a space created with different instruments and games for the sole purpose of recreation and fun. The interesting thing about the game room is that you do not need a lot of space, you can even use a corner of your home space.
The game room is the perfect escape from daily life struggles and they offer a new way to find adventures without the risk of getting hurt or worse. It is a great way to bond with family and friends as you work together to create exciting fun.
Brief History
Recreation has always been part of life, recreation/games were mostly used to train people in certain skills such as the art of warfare, because of the hard time people were subjected to in those times there was hard labor, bad weather, and there were many wars.
Even though some people still treat leisure as a trivial issue it has become an important activity in today's world. Whether it is a film, music, video game, or outdoor game, recreation mattered to people. It has become an integral part of their lives and daily experiences, which has influenced their outlook on and understanding of the world they lived in.
A game room should project an atmosphere of absolute comfort and relaxation. Game room wall art themes are usually inspired by books, movies, and entertainment gadgets so that can you create the perfect atmosphere to actualize your imaginations. There are so many varieties of game room wall art décor you can choose from but you need to pay attention to choosing the right backdrop for an even bigger impact to keep your game room alive and interesting.
You can put your favorite classic or modern game icon on your wall in a way that shows how much you adore the game. With amazingly appropriate wall art, you can incorporate a unique character into your space. The secret to coming up with an inspiring concept for your game room wall art decor is to remember the spirit of play is at the heart of the space, so feel free to try out quirky, colorful, and energetic decorating concepts.
This goes to further show the importance of wall arts to design and decoration. If your space is looking a little too neutral and, well, boring, wall art is a great way to spice things up. Whether you decide to tackle an entire wall's color scheme or just use small pieces as accents, art can give a room an instant lift with added vibrancy and depth.
Tackling an entire wall by painting artwork on it can be a daunting task, but it can create a significant impact. Elephant stock offers you varieties of designs and colors you can work with to create the perfect picture of what you want. You can never go wrong in choosing from any of their wall art designs and styles to give your home that aesthetic appeal.
You can search easily by designs, color, size, and shapes from the comfort of your home. Their products are delivered speedily in good condition to your doorstep without hassle or delay. You can check if you are eligible for free shipping and discounts
The Elephant stock gallery offers a unique concept for the digital gamer you can go for the framed controllers from the various gaming system, this game wall art brings a vintage feel to your space.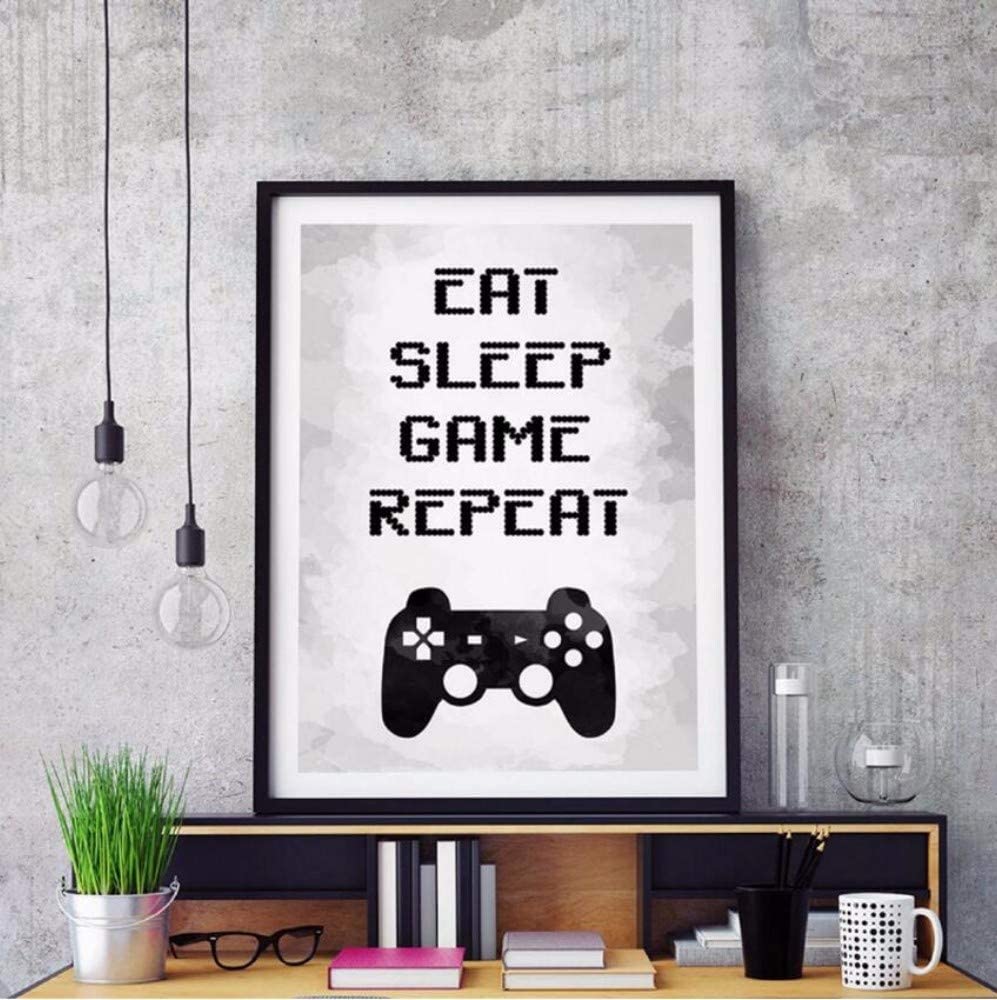 Multi-panel-sized images of playing cards and poker spade are another fun wall art piece for a classic board game room. Their game-themed wall art décor can help your game room make a statement irrespective of how big or small your space is, they help you add sophistication and elegance to your home making it more spectacular.
Have you considered mounting a fun game-related wall art that makes your space more personal, with the right wall art canvas from elephant stock you can balance the scale and texture of your game room or space as they considered the general aesthetic value of your space?
Their gallery boasts intricate and dynamic wall art designs of framed canvas and framed prints that allow you to express yourself freely by indulging in whimsical and eclectic fun festive colors and designs. Elephant stock products and services come with excellent verified reviews as they give you the best quality game-themed wall art products.
To help you navigate easily when searching, their products have been properly outlined such that you can search by color, shape, size, and designs. Their game wall art collections showcase the style that brings in glamour, luxury, and order with symmetrical designs in exuberant shapes and sizes to your interior space, a Wall art piece that will match your room without detracting from any of the design elements that are in it.
Displayed in their gallery are different varieties of game-themed wall art of play cards, poker aces, poker face and so many amazing designs for card lovers. Chess enthusiasts, video gamers, are adequately covered too.
Elephant stock gallery is well stocked with game-themed wall art of all genres with bold and vibrant colors in multiple customized pieces that can fit into your space no matter how big or small.
To help you navigate Elephant Stock's impressive gallery, you can search their amazing travel prints, frames, and canvases by color, shape, or if you have a particular place in mind. You can also make the selection in different sizes. There are world map arts in various designs and colors that will add that certain appeal to your décor.
Elephant stock boasts amazing masterpieces that can be used to enhance your designs. There you will find game room-themed wall arts in print canvases. You will find diverse and beautiful game collections that span a wide variety of styles and genres.
Elephant stock has a speedy delivery system, thereby you can order from the comfort of your home and have it delivered safely, stretched, and ready to be hanged. You can check out travel wall arts in beautiful and varied canvases and check out offers for free shipping if eligible and discounts on prices.