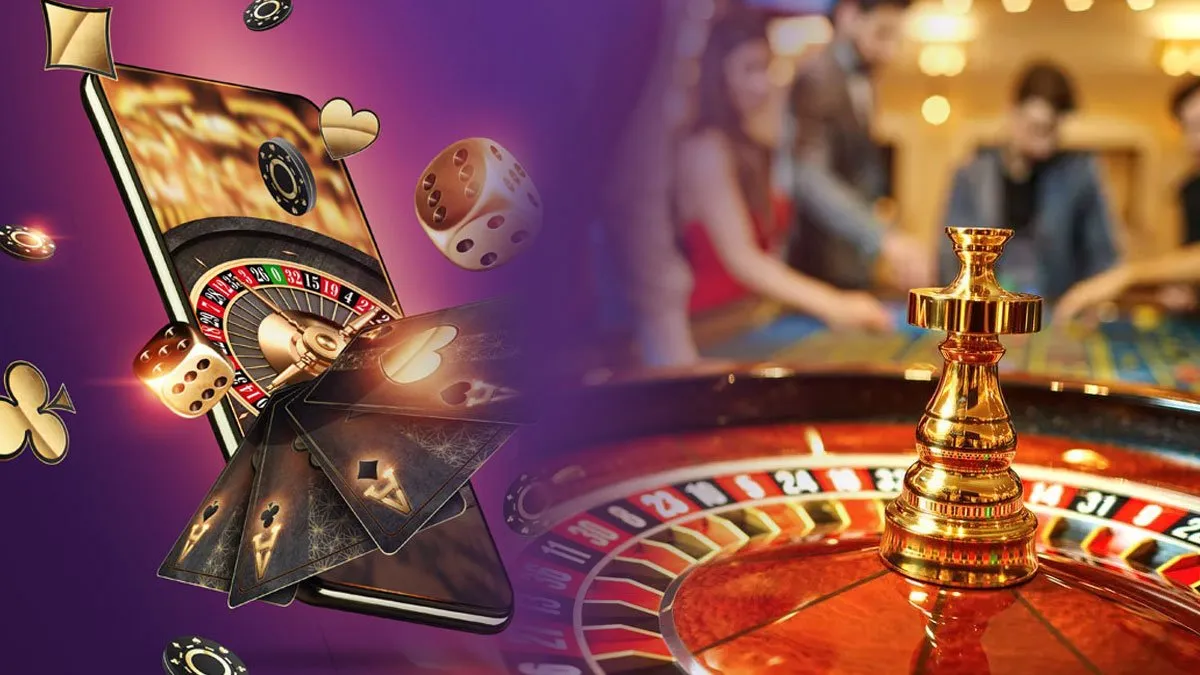 In 2023, a significant surge in the popularity of online casino games emerged. Thanks to technological advancements and increased accessibility, these games have become a favoured recreational pursuit for many. This essay will meticulously examine the most in-demand online casino games of 2023, dissecting their allure and the contributing factors underpinning their widespread acclaim.
The Rise of Online Casino Games
The last decade has borne witness to a substantial upsurge in the appeal of online casino games. This surge can be chiefly attributed to the proliferation of smartphones and high-speed internet, rendering these games more accessible than ever. Indeed, the global pandemic acted as an accelerant, prompting individuals to seek solace and entertainment in the virtual realms during lockdowns.
Fast-forward to 2023, the online casino industry is flourishing, offering a vast and diverse selection of games to cater to every conceivable taste and inclination. From the classical allure of poker and blackjack to avant-garde innovations, there's an offering that resonates with each player. The appeal of playing from the comfort of home or on the go, coupled with the thrill of tangible winnings, has catapulted online casino games to remarkable heights of acclaim.
Additionally, technological strides have ushered in an era of enhanced graphics and gameplay, elevating the user experience to unparalleled levels. The introduction of live dealer games has bridged the chasm between physical and digital casinos, providing enthusiasts with an authentic, real-time encounter. This upward trajectory in the growth and favour of online casino games shows no indication of abating, painting an enticing vista for the future of this dynamic industry.
2023's Top Five Online Casino Games at USD Online Casinos
The online casino landscape in 2023 exhibits a diverse array of games tailored to various player preferences. This year, five standout games have garnered immense popularity among players worldwide at USD online casinos:
1. Three Card Poker
Combining simplicity with excitement, this swift table game has become a staple in physical and online casinos. Players are drawn to its straightforward rules and the anticipation that accompanies each hand.
2. Texas Hold'em
Renowned for its strategic depth, Texas Hold'em remains a global favourite. Its presence in casinos worldwide and on online platforms ensures a steady influx of enthusiasts looking to outmanoeuvre their opponents.
3. Baccarat
Originating from the refined parlours of France, Baccarat has transcended borders to achieve global acclaim. Its uncomplicated gameplay and brisk rounds attract players of all skill levels, from novices to seasoned card sharps.
4. Craps
While the variety of betting options may seem daunting, Craps boasts a devoted following. The sheer thrill of rolling the dice and the camaraderie at the table contribute to its enduring popularity.
5. Slots
A timeless mainstay, slots continue to hold a cherished position in both physical and virtual casinos. With an endless array of themes and enticingly high payout rates, they promise an exhilarating and potentially lucrative gaming experience.
Factors Contributing to Their Popularity
Several factors contribute to the widespread popularity of these online casino games in 2023:
Accessibility and Convenience
Online casino games beckon with the allure of play anytime, anywhere. The convenience of indulging in these virtual delights from the comfort of one's abode or on the go has been a driving force behind their ubiquity.
Variety of Games
The virtual casino realm caters to a diverse audience, offering a rich tapestry of games. From timeless classics to innovative novelties, the plethora of choices ensures that every player finds a game that resonates with their unique preferences.
Technological Advancements
The infusion of cutting-edge technology elevates the gaming experience to unprecedented heights. High-fidelity graphics, immersive auditory landscapes, and the allure of live dealer games seamlessly transport players to the heart of the casino action.
Potential for High Payouts
The tantalizing prospect of winning substantial sums of real money acts as a magnetic force for countless enthusiasts. Whether it's the allure of progressive jackpots in slots or the high stakes at the table, the potential for lucrative rewards is an undeniable draw.
Promotions and Bonuses
Online casinos entice players with an array of enticing bonuses and promotions. From generous welcome bonuses to the promise of free spins and cashback offers, these incentives foster player engagement and loyalty.
Social Interaction
Surprisingly, the digital realm doesn't impede social interaction. Live dealer games provide a virtual stage for players to engage with the dealer and fellow participants, replicating the convivial atmosphere of a physical casino.
Safety and Security
Reputable online casinos prioritize player security. Utilizing advanced security measures, they safeguard personal and financial information, cultivating a trust-based relationship with players.
Technological Evolution ─ A Catalyst for Online Casino Games
Technological strides have exerted a profound impact on the evolution and widespread allure of online casino games. High-speed internet and the ubiquity of smartphones have dismantled barriers, making these games universally accessible. Enthusiasts can now indulge in their gaming passions anytime, anywhere, transcending the confines of physical locations.
But it doesn't stop there. Technology's embrace has also fostered an immersive gaming experience. Cutting-edge graphics and entrancing soundscapes craft a virtual casino ambience that rivals the real thing. Live dealer games, driven by real-time video streaming, enable player-dealer and player-player interaction, mirroring the social dynamics of a brick-and-mortar establishment.
Moreover, the fortress of security technology ensures players' peace of mind. Esteemed online casinos employ state-of-the-art measures to shield personal and financial data, cultivating a climate of trust among players.
Furthermore, technology's creative arsenal has birthed innovative games. From virtual reality-infused slots to augmented reality-enhanced table games, the boundaries of online gaming are ceaselessly pushed, ensuring that the digital casino landscape remains dynamic and brimming with excitement.
Final Thoughts
The surge in the popularity of online casino games in 2023 stems from several factors: widespread accessibility, a diverse range of gameplay options, technological advancements elevating the gaming experience, the allure of substantial rewards, enticing promotional offers, opportunities for social interaction, and robust security protocols. Notably, technology has been a driving force, enhancing the overall appeal and evolution of these digital gaming platforms.