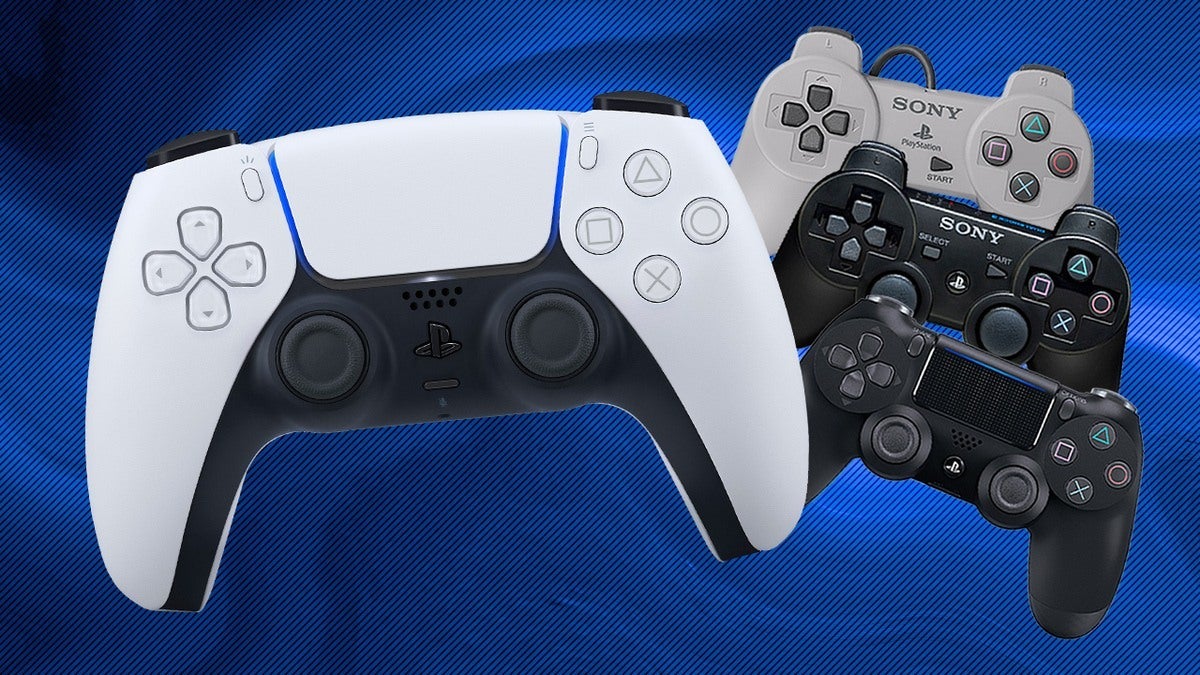 Are you ready for nostalgia or a whole new feel and sensation? Controllers, pads, wheels – all of them took control over the world nowadays. One of the PlayStation's finest achievements, aside from its powerful console, is the controller. If you have ever played on one of those, then you will for sure know that not only is the controller inventive but with all the vibrations and adaptive triggers, it provides a completely new experience.
It is one of the greatest controllers we have used and will surely go down in history as one of the most advanced controllers ever made, or? Or what if someone told you that it is getting boring? That this enormous invention gets nostalgic, insufficient, not delightful enough? Nowadays everyone wants to stand out, whether it is through a smartphone, color, or cut of clothes.
No one is satisfied with something that someone else already has. Everything around begins to be personalized – even the smallest things. Practically in every game, we choose a character, its characteristics, and clothing – all of this affects the emotions that we feel during the game. The main reason why people love personalized products is that this possibility allows them to connect to it more emotionally.
When a person connects to the item (by being tailored to it), the gateway in their brain allows them to reflect positive emissions on where they received the item and what feelings and memories it brings them.  In the modern world today, we can have anything we want, and if it is still within our reach – it makes us even happier. So if having something that fits us perfectly and is one of a kind is possible, why just not get it?
If it is so advanced, then why should we want more?
The PS4 controller has a curved design that fits easily and comfortably in the player's hands, the inclusion of two analog sticks that allows greater input in the game. This layout is almost identical to the original controller, released back in 1997. Sony kept the PlayStation controller unchanged, while competitors radically tried to modify their designs.
Eventually, all of them came together in the end anyway. Simple, but effective. There is a lot of subtlety in it and putting those controllers in that position is not trivial. The angle of how you hold them, how they fall into your hand on both sides. It is in a natural position. Obviously, it is crucial, but not definitive. For many years now, it has stuck to one original version. In the era of dreams and the constant pursuit of differences and colors, it begs you to build your own controller!
Fortunately, to help us meet our needs come companies that know exactly what to do. What if there is a way to design your own custom PS4 controller not only on the outside but also on the inside? Needs change as well as our expectations. While improving skills, we wish for something new to surprise us. Luckily, new additions have already been created – mechanisms that do not offend the original product but improve what already exists and is successful.
Let's build your own custom PS4 controller!
Let's start with what catches our eye – straight from the outside.
So, are you bored of the standard-looking controller? The various number of front panels, unique designs, different button colors, and gamer tags on the front of the controller will allow you to create an exclusive, personalized PS4 controller, one of a kind. No matter who you are and what you like.
Do your hands feel tired and sore after long gaming sessions? The grip is responsible for its comfort. You can choose between special rubbered textures that make your trip more comfortable and reliable.
It sounds and looks awesome, but the outside might not be enough. The level and sophistication of the game is as important, if not more so. With help come modifications that we wouldn't even think of needing.
You certainly know how important analog sticks are during the gameplay – now you can change their color and even the height (small, medium, and high). Once you get bored with one model and color, you can take it off and replace it with another!
If you are a fan of FPS games and want to improve your results Smart Triggers and Smart Bumpers will allow you to act faster – their response time is much quicker, thanks to the digital mechanism. The short click will increase your comfort in playing many other types of games.
The controller's comfort and efficiency of playing might be improved by paddles installed on the grip. You can assign to their functions of the buttons – depending on your needs. With the above modifications and design, you can be sure to charm your gaming friends and feel confident in reaching the heights of your abilities without straining your hands.
Sometimes, even though people crave novelty and individualization, what is newest and never tested before causes fear and uncertainty. Fortunately, in this case, there is nothing to be afraid of because by ordering your dream controller – in the set you receive a  lifetime warranty. Thanks to that, going crazy with unknown modifications is not a fear for anyone anymore and brings us a sense of confidence and a willingness to give it a try.
Make it happen
As you may notice, customizable PlayStation controllers are a reality now. They are available for any child, teenager, or professional gamer. Everyone can feel special and swap their ordinary controller for something amazing and say 'I designed it!'.
The modification process may seem a bit complicated – nothing further from the truth. On the internet, you can find a lot of customizers that will help you to adjust your controller to your needs and requirements in an easy and structured way.
You can discover a more intense and engaging gaming experience, which can bring the action to life in your hands.
The wireless controllers offer immersive haptic feedback, dynamic adaptive triggers – all in an iconic, comfortable, and fully customized design.
You can design your own custom PS controller here: eu.aimcontrollers.com – It will surely draw you into a vortex of modifications that you never even thought of. Thanks to these features, the gaming experience will take you to another level of gaming.