Doing something you love while making money out of it is considered to be the perfect combination. In the past, gaming was seen as something that could never bring you any money, and gamers were frowned upon. Nowadays, there are so many different opportunities that come with esports and competitive gaming, and if you decide you want to focus on it, you can make hundreds of thousands per year.
However, to become a professional, you need to spend a lot of time and really put your heart and mind into it. You don't have to be the best of the best to start your career in esports, and the first step towards your goal is to understand how everything works and what you can do to get started in this career. In this article, we are going to help you learn how to make your dreams come true, and you can use our tips to make that beginning as smooth as possible.
Choose your platform
The first thing you should do is choose your favorite platform to play games. Some people say that PC gaming is far better than anything else, but others would never change their console for anything.
Both of these have their pros and cons, and it all comes down to your personal preferences. If you are new to this, then you may want to test things around and see which one is more appealing. If you choose to go with PC gaming, you will probably need to upgrade your computer in order to have the needed RAM, speed, and ability to withstand even the most demanding games.
In case you decide you want to try your luck and knowledge by playing console games, then you need to find the right console for you. The most popular ones nowadays are the Nintendo Switch, Xbox, and PlayStation. Buying all of these just to test them out may be too expensive, so you can borrow them from your friends or find a place that rents them.
Do you want to become a gamer?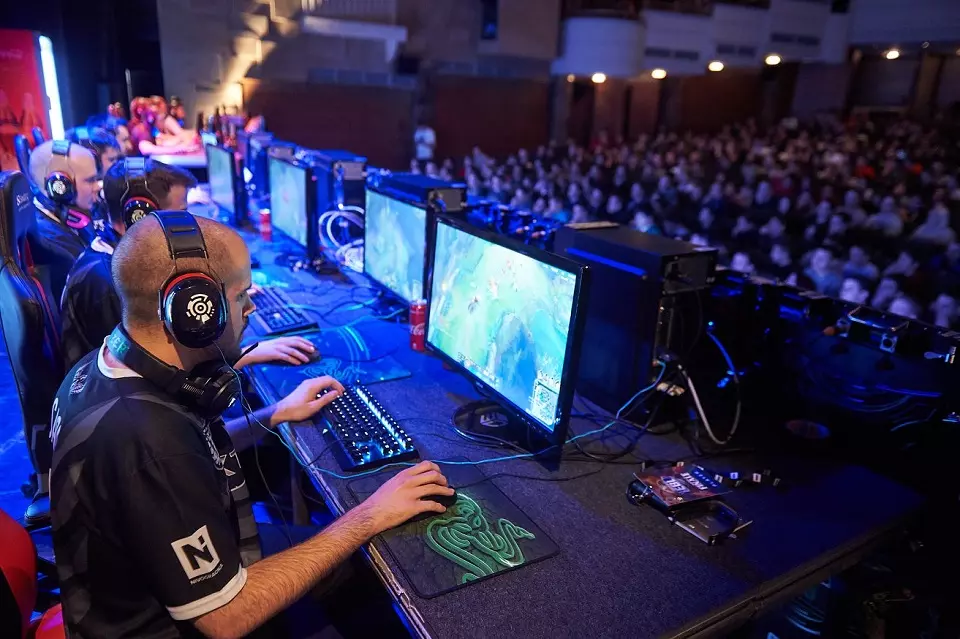 If you want to become a part of this industry by playing a game, then you should pick one game and become as good as possible in it. There are many different types, including FPS, MMORPG, fighting games, sports, MOBA, and so on. If you are interested in MMORPG games, then LF Carry suggests that WoW is the game you might want to go with.
You can also try things like LoL, FIFA, Counter-Strike, Street Fighter, and so on. When you make your choice, you should do as much research about this game as possible. Think about getting back to school, just this time, you don't have to learn things you're not interested in.
By reading more about the game you like, it will be easier for you to understand the core of it, the story behind it, and how to win. Look at the other players and see what they do to level faster and to score more points. When you watch the streams and videos of the best gamers in the world you can see different approaches to esports you were not aware of before.
Types of jobs available
If you want to expand your knowledge in careers available, then you should know that are many different types of jobs available when it comes to competitive gaming and esports. You don't even have to be a professional player to be a part of the business, the only need you need – a desire to land a job in this industry.
When it comes to gaming, you can be a developer, programmer, designer, and so on. If you have some IT skills, then you should present your ideas to a successful company and go from there. And if you have a degree in law or economy, you can look for a career like a lawyer and financial manager.
If you want to be closer to the main event, you can become an analyst, a referee, or even a host. In case you have some marketing skills, then you can create the content for the event, become a production manager or advertise things on social media networks.
To find your fit in this industry, you should focus on your skills and things that interest you. There are too many job positions available for people, and it is better to start with something you already know. Later on, you can gain new skills and climb up to your desired profession. When you are part of the esports and competitive gaming industry, it is going to be easier for you to learn new things, and be one step closer to your main goal.
Final words
Once you are done with choosing the platform, the game, and the type of career you are interested in, you need to spend some time watching what other people do. You can even hire a coach that will help you out and teach you the first few months.
Learn how to communicate with others and how to become a big part of this industry. If you want to become a competitive gamer, start by competing with your friends and then joining an online tournament. The more you play, the better you are going to become. Don't worry about losing, because that is part of the journey.
You should also complete some LAN tournaments and remember that winning most of the games require teamwork. You need to communicate with your team, learn what your teammates are best at, and where they need some help. Combine each other's skills to advance faster and to become better.
Spend some time leveling up your character, and invest in better equipment and weapons. If you want to skip the basic levels and if you want to easily rise up to the point where your skills can be utilized, you can always use boosters to do that faster.
This is a career like every other, so expect rises and falls. Some days it is going to be hard and you will want to quit, others will make you happier than you've ever been. Remember that you are doing something you love and any sacrifice is worth it.