Seria A is one of the most entertaining leagues in the world of football, and initial thoughts were that Lazio would go head-to-head with Juventus for the league.
Unfortunately, the loss against Atalanta and AC Milan, respectively, was more than is an indicator that Simone Inzaghi would have to wait another year.
Juventus are well on course to claim their 36th title, their 9th in a row, and they still have the Champions League to play for. As for potential runners-up Lazio, they didn't even make it past the group stages.
So for Simone Inzaghi's men, these two defeats were potentially season-ending.
However, this 2023 was full of surprises. No one expected Napoli to pip Juventus to the Cup, and no one expected Verona to be so high at the table.
Because of that, this season's Seria A has been thrilling to watch. And because of that, here are the most successful Seria A Teams this 2023.
1. Atalanta
Not many will agree with this but Atalanta has been excellent, brilliant, thrilling, exhilarating, and deadly in front of goal. The club from Bergamo is by far the most entertaining team to watch in the world.
The Orobici have scored 83 goals this season! And there are 8 games left to play. To put things into perspective, Lazio is the 2nd highest scoring team with 66 while Juventus and International with 63.
Atalanta is also 10 games without defeat, last one coming from SPAL back in January! At that time, Atalanta scored 37 goals, averaging 3.7 goals per game.
They've been solid throughout the year and a joy to watch by many. We're hoping they finish with a Champions League spot as it seems no one can keep them out.
Atalanta is rightfully the most successful club this year, despite not having won a trophy.
2. Juventus
We are more than confident Juventus will win the Scudetto this year. After Lazio's abysmal two losses, Mauricio Sarri's men are in full control over their destiny this 2019/2020 season.
Juventus are enjoying their lowest points tally ever since 2011, but that doesn't seem to put new manager Mauricio Sarri into any danger. The team from Turin arguably has the best squad in all of Italy. Although the team fails to show it.
They might sit first on the table, but there have been dozens of red flags this season for the Bianconeri.
With a firing power of Cristiano Ronaldo, Dybala, and Douglas Costa, amongst others, the team is only managing 2.1 goals per game. That's nearly twice less than Atalanta!
But, even with such a poor season soon to be behind them, they will again win the Scudetto and bee the most successful team in Italy's Seria A.
However, Juventus are risking it with their poor showing on the pitch. Who knows, maybe the team has gotten bored of so much winning?
With 8 games still to go, the difference between Juventus and 2nd placed Lazio is just 7 points. 7 points is a lot when you're supposed to overcome such a strong champion like Juventus, but fans across the world can only wait and watch for the season finale. With all that said, you can watch all Seria A games by visiting sportstreaming24.
3. Napoli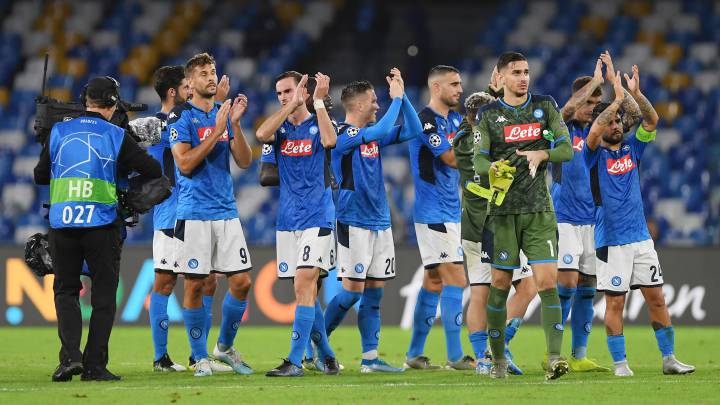 Napoli might be 6th in the table but they've already won a title this season!
Many would say that Juventus had it coming, but this was Napoli's first trophy in god knows how long. And to top it off, it was against their former coach, Mauricio Sarri.
The cup final game was a boring 0-0 but Gennaro Gattuso's men managed to get it over the line in the penalty shootout. Many called them the heroes from Naples, and rightfully so as they were so good with their penalties that Cristiano Ronaldo didn't even get a chance to shoot his.
It was a slow start for Gattuso but he quickly overcame the obstacles and his Napoli team was soon flying high. They have only 1 defeat in 8 and are in excellent scoring form.
4. Lazio
Lazio was yet another surprise package, but not everyone felt the same way. Lazio has been a solid team for a few years now, with star striker Ciro Immobile, playmaker Luis Alberto, and winger Correa, registering 41 goals and 23 assists!
That might not be the most impressive return, but everyone in Lazio chips in with goals and assists. The 31-year-old veteran of the game, Felipe Caicedo has yet again reached 8 goals is somewhat limited game time.
But once you move past the initial stars, Lazio doesn't have very much to offer. Their squad depth is very weak and they could use some reinforcements this summer if they are to challenge Juventus next season.
But all in all, this has been a consolidation season that still hopes to finish with silverware. Although highly unlikely, Lazio shouldn't feel bad and should be hungrier for next season.
5. Inter
What can we say about Inter? Many expected more from Antonio Conte but it seems this season wasn't to be. If there was ever a time where Juventus would lose the title, it was this season.
Unfortunately, Inter didn't put up a fight. Inter currently sits 3rd with just a point separating them from Atalanta. But as things go, Atalanta will overtake Inter eventually. With that said, there is no risk from losing a Champions League place as both AC Roma and SC Napoli trail by 16 points. Inter might be comfortable, but Antonio Conte expects much more from forwards Lautaro Martinez and Romelu Lukaku. Inter seem to have a problem with keeping clean sheets, as goalkeeper Samir Handanovic has only 8! While the entirety of the Seria A goalkeepers does concede at least a goal per game, the leader in this category is AC Milan's very own, Gianluigi Donnarumma.
Inter are in a mixed form and will likely finish an okay season. They had the chance to push Lazio and Juventus but ultimately fell short.