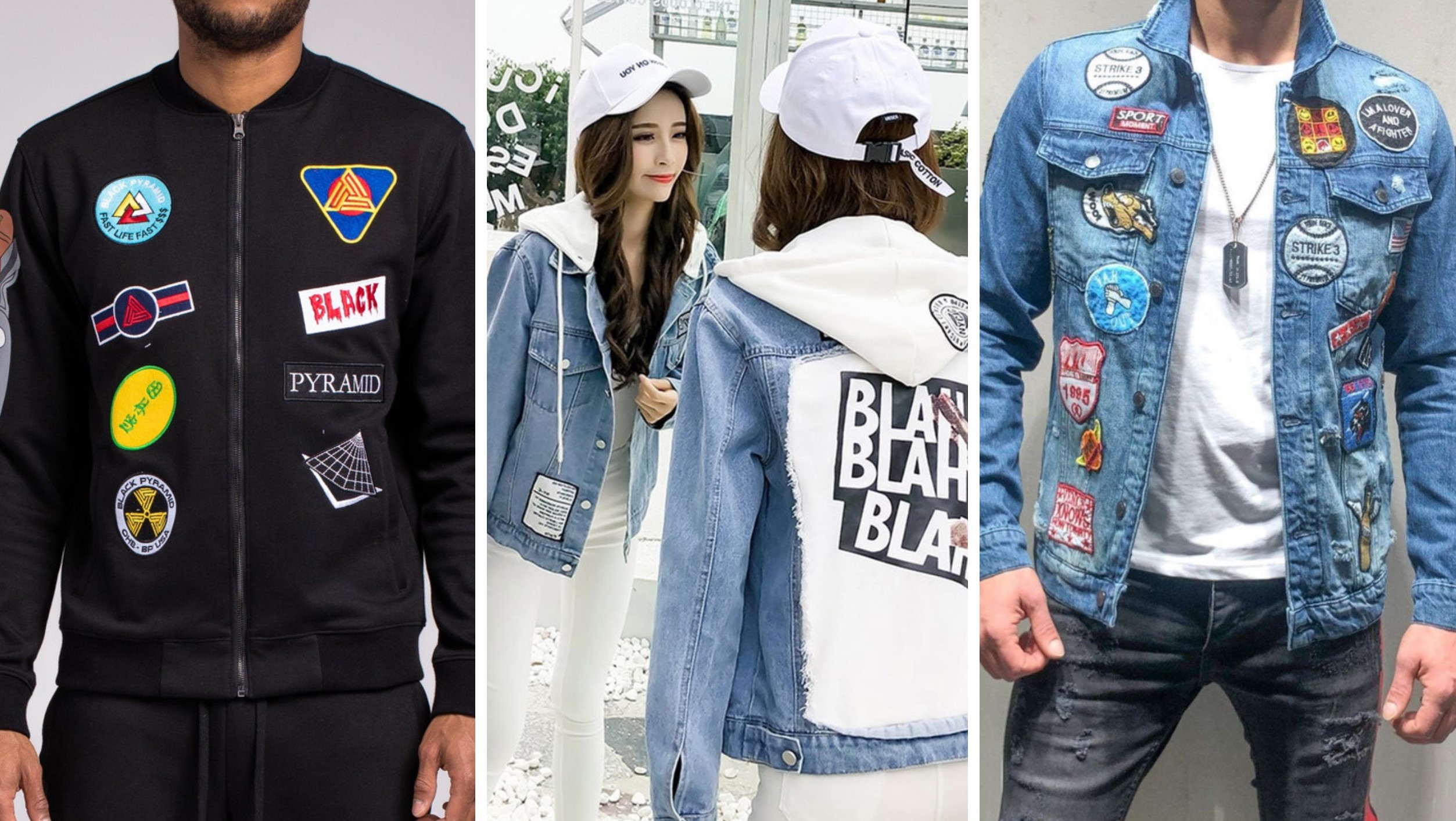 When it comes to adding patches to your new or old jacket, do know that there is a strict way of doing it.
Patches are fashion accessories that further complement your looks by giving you something unique that can be sewn into your jacket. Apart from the usual denim, can you think of another one that you can add patches on?
If not, then this is the article for you.
Patches have been around ever since the 60s. And this is a fashion trend that doesn't seem to go away. Despite all the ups and downs, they are still highly sought-after and vital when it comes to perfecting the look of your coat.
But, their versatility is something that isn't talked about. That's why we've decided to tell you about the jackets that you can put patches on.
Without further ado, let' start.
Bomber Jacket
This is one of the most classy clothes that have ever been made. Originally designed for the bomber pilots of the US Air Force, this jacket has a very unique style that everyone recognizes.
Apart from being a timeless fashion classic, you can also further style it by adding patches. You can glue them or sew them, depending on the material of choice.
A bomber is highly comfortable and looks good on anyone.
Biker Jacket
Who hasn't worn a biker jacket has never truly experienced the beauty of this, yet another, timeless classic.
Bikers are known for sewing patches onto their clothes, so it was only a matter of time before we included the biker piece on this list. The material of choice is almost always leather.
This doesn't make it a great option for sewing patches, but you can instead glue the patch onto the attire. Most biker jackets have a zip and short pockets. With that said, the entire piece is quite short and is meant to be worn with a T-shirt underneath.
Trucker Jacket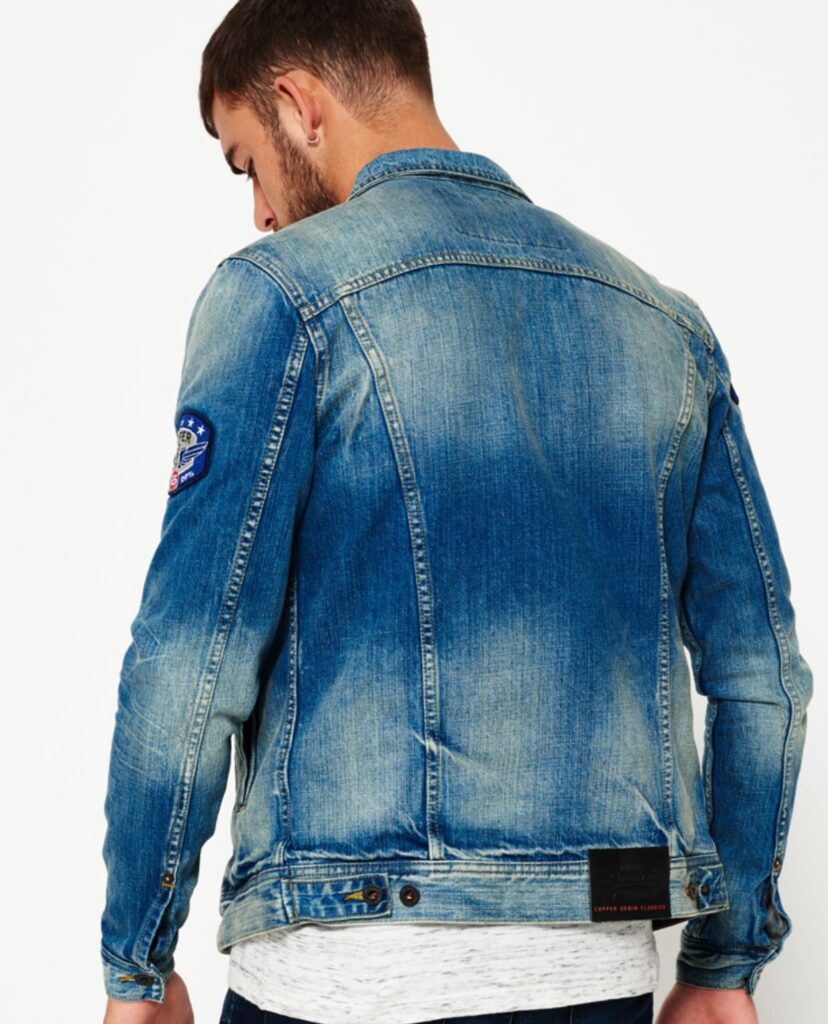 This is yet another timeless classic and a piece that has already put a stamp on the fashion world. Trucker jackets are quite possibly one of the manliest pieces of attire that have ever existed.
Apart from looking like an absolute peach, a trucker jacket is perfect for sewing patches because of the denim material. Most of these are denim-made and most are typically short with short pockets and buttons.
You can find trucker jackets in all colors, with the most notable ones being black and brown. If you have an old trucker laying around the house, then why not revitalize it by adding it to your very own patches.
Denim Jackets
Now, let's be real bout. If you love sewing patches then denim is the preferred choice of material. And what better attire to add them onto than denim clothes?
Denim has been IN ever since the first denim pants were made. That's because denim makes you look like an absolute boss. Add to the fact that you can style it with patches and you've gotten yourself something truly unique.
Denim jackets can be worn at any time of the year. It doesn't matter if it's cold or hot outside, denim suits perfectly for every weather season. So if you have an old denim piece laying around the house, why not make your very own custom patches to compliment the entire look. If you want a place where you can order patches online, then make sure to click here.
Track Jacket
A track blazer only works with patches if you glue them onto the piece. Sewing is possible, but the material of which tracks are made isn't that good with sewing.
That's why gluing is an excellent alternative to sewing when it comes to patches and tracks.
Tracks are highly fashionable and very popular among younger people. Not only are they perfect for casual wear, but they're also excellent as sportswear.
Nowadays, Millennials wear tracks everywhere! You can see the impact it has had over modern fashion. London is one of the epicenters of this fashion trend, where wearers are starting to add patches onto their favorite tracks.
Blouson Jacket
A blouson can also be found under a different name – Harrington. This might sound more familiar to some of you, but a blouson is a timeless classic when it comes to men's jackets.
This type of attire is so good that it can be worn with anything. It can be for casual wear with a T-shirt underneath, or it could be for more formal wear with a shirt & tie.
It's safe to say that a blouson appeals to most men due to the variety of styles. But not only that, you can also add patches into the mix.
While patches aren't something the men prefer to add to their blouson, that doesn't mean the combination looks bad. It's just that a blouson is a very simple tunic that many believe should remain that way.
Hooded Jackets
There are no rules when it comes to this piece. Hooded jackets are some of the most popular types of blazers out there. The material choice for a hooded jacket can be anything imaginable.
This piece is quite practical and highly stylish. The versatility cannot be matched by anything, and there's always the option of sewing in patches.
But the reason what makes them so great is the fact that they're just like any normal piece but this time you have something to put over your head.
This means that you can find a denim hooded jacket or even a bomber. And don't think for a second that the same rules don't apply for this one. If you wanted to add patches, you can certainly do so.
Conclusion
There are lots of types of jackets out there that will make formidable options when it comes to wearing patches. Patches look great with a lot of materials, hence why people love them so much. Not only that, but you can even customize and make your very own patches to go along nicely with your existing attire.