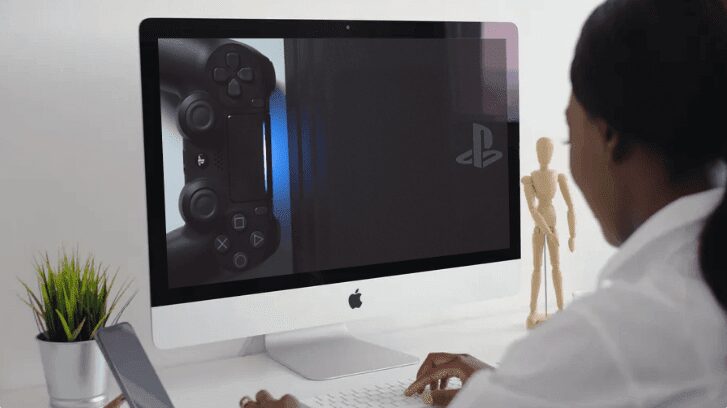 A region-locked game is one that can be purchased in one region but not playable in another region. Furthermore, another type of region-locked game is available in different regions worldwide, but some of its features are missing in particular regions.
If you are a gaming fan like us and want to play your favorite region-locked games from anywhere, then you have arrived at the right place.
Continue reading this post to know how you can bypass various restrictions imposed on region-locked games and play them hassle-free.
Why do you need a VPN to bypass the geo-restrictions and other limitations?
A VPN masks your actual IP address through alternate IP addresses of your desired countries such as the US, the UK, Canada, Australia, New Zealand, and others. Moreover, it encrypts the entire web traffic of users from the prying eyes of ISPs, hackers and other surveillance actors.
There are different VPN services accessible in the market but not all VPNs offer the required privacy and security features that help you play region locked games appropriately. Therefore, you should try out Surfshark, a famous VPN service that provides 3200+ servers in 60+ countries globally.
Besides, they off a 7 day free-trial feature that lets you examine its hidden features in detail. As a result, you can take your online gaming experience to another level on your preferred devices instantly.
Apart from this, the BVI (British Virgin Islands) based VPN service allows you to secure your privacy from various threats such as data theft, privacy invasion, doxing, and others comprehensively.
Region-locked games list
Here is the list that includes some of the most popular region-locked games:
Wayward Souls
I Love Hue 2
Soul Knight
Brawl Stars
PUBG
Final Fantasy XIII
Deathsmiles IIX: Makai No Merry Christmas
Dream C Club Zero
Redigry Noa Massive
DoDonPachi Resurrection
Students of the Round
Shooting Love, 200X
What should I do to pay for region-locked games from anywhere?
If you want to pay for your favorite region-locked games from anywhere, you will need a gift card and install a VPN accordingly .This way, you can download any region-locked game on your devices without facing downloading errors once you have changed your game region account successfully.
Here is what you should do:
Download and install a VPN service on your device be it Windows, Mac, Android or iOS
Connect to the required server that will help buy a gift card in the local currency
You should visit the gift card website that provides game store gift cards
You will receive your gift card in your email inbox
Turn on your gaming console and connect it to your VPN enabled Wi-Fi
Now add the gift card to your account by clicking the link provided in the email
Once you have changed your account location, you can redeem your gift card by going to your account settings of the game store
How to set up a VPN to access region-locked games?
Fortunately, installing or setting up a VPN on your router is not a difficult task. Here are some simple steps you can follow:
Download a VPN service first
Recognize your router brand and model
Install a VPN service on your router by following the installation instructions
The installation instructions vary from router to router
Connect to a VPN server of that country that helps you access your preferred region-locked game
Connect your gaming console to your Wi-Fi
Now, visit the virtual gaming store and buy your desired region-locked games
Other benefits of using a VPN while playing region-locked games
When playing region-locked games on different devices through a VPN, you can get numerous advantages. These advantages include:
Increase internet speed
Bypass IP ban
Protection from DDoS attacks
Overall improvement in privacy
Secure gamers against Swatting
Increase internet speed
Internet service providers (ISPs) often throttle the internet speeds of gamers. Therefore, you can use a VPN as a gamer to overcome bandwidth throttling issues that allow you to play games at better connection speeds online.
Bypass IP ban
Different game manufacturers do not allow gamers if they violate any rules or terms of service. However, they can ban the IP addresses of some gamers without any reason. Thus, you should use a VPN to get an alternate IP address to overcome such IP bans.
Protection from DDoS attacks
Unfortunately, hackers tend to launch DDoS attacks against gamers. In this situation, the role of a VPN comes in handy because it hides your actual IP address from hackers. Hence, you can protect yourself from the threat of DDoS attacks while gaming.
Furthermore, a VPN makes your whole gaming experience secure by providing 256-bit military grade encryption that encrypts your internet traffic and prevents hackers from accessing your personal financial information like credit card details significantly.
Overall improvement in privacy
A VPN not only encrypts gamers' devices, but it also prevents them from various leaks like IP address leaks, DNS leaks, WebRTC leaks, etc. Leaks aside, gamers can spoof their online locations and safeguard their digital footprints over the web.
Reduce lag and ping
Similarly, a VPN can reduce your ping and lag once you connect to a faster server connection. Consequently, you can play games at better speed without facing any buffering or freezing issues.
Secures gamers against swatting
Swatting is a form of harassment in which an attacker targets a particular person to take revenge. It does not happen so often, but some cases suggest gamers can also become victims of swatting if they repeatedly defeat other players while playing multiplayer games.
If they find out your actual IP address, there are chances they can hack your social media account and harm your privacy quite severely.
Wrapping Up
Luckily, you can accomplish your gaming cravings if you have a VPN in your arsenal. When you use a VPN, you can access region-locked games straightaway. Similarly, it allows you to unblock another country's content not accessible in your country on multiple devices trouble-free.
In addition, a VPN protects gamers from swatting, IP bans, cybersecurity threats, and other issues significantly. In short, a VPN can enhance your online gaming experience a great deal, and at the same time, it can safeguard your privacy appreciably.